References

A. My references
General of army François de Lapresle, French Ministry of Defense :
"I worked as a political and Defence foresight Deputy Director at the Delegation for Strategic Affairs (DAS) of the Ministry of Defence between July 2009 and July 2012. Then, I had the opportunity of working with Anne-Cécile who was part of my foresight team.
First of all, she was an outstanding colleague and recognised specialist in developing prospective scenarios which enabled her to deal with topics as diverse as climate change, renewable energy or sustainable development. She significantly contributed to the Strategic Horizons document which had been released in 2012 by the Ministry of Defence. And her notes were used in international seminars and her work was handed out to the English-speaking world in particular.
Either, she is imaginative, bold and endowed with personal and professional convictions. She is an efficient project manager particularly gifted to work in groups. Most noteworthy, she has always managed to bring a valuable added value in all her contributions as much regarding her written work as the training sessions that she had provided both within the Ministry and to externalbodies.
As a result, Anne-Cécile is a born teacher, conscientious and motivated. She particularly distinguished herself in multidisciplinary exercises bringing together different audiences.
After several years within the DAS, she chose to take on new responsibilities in the civilian sector. Her professionalism combined with outstanding interpersonal skills makes her an independent specialist with high potential."
Ariel Kyrou, Associate Director of Modern Multimedia, Badim member of the editorial board at ORANGE and editor of the website Culture Mobile.
"In 2013 and 2014, for almost two years, I happened to work with Anne-Cécile in the framework of projects of which my firm «Modern Multimedia » was in charge on behalf of Orange.
For instance, she helped me and two other colleagues to write the content of the special edition of the BADIM magazine designed for Orange managers and dedicated to foresight. When we hired Anne-Cécile, she was a fledgling consultant but I did appreciate her professionalism even though she discovered most of the stakes linked to the digital world.
First, she decrypted the tendency to disconnection. Then, because we were thrilled by her work, we asked her to work on other issues: the future of money (including an interview on complementary currencies and the insights on the new symbolic relationship of tomorrow's money), the future of property and the transport of the future. And she showed as much listening ability as curiosity and intellectual rigor. Either, she is a very good analyst and not devoid of creativity, which enabled her to build fictions whereas she was not used to it yet (but to scenarios).
Finally, I asked her to write articles for the web site « Culture Mobile », and again, she managed very well.
As a result, I strongly recommend Anne-Cécile for studies and research prospective work as well as for writing articles such as those she had written for my company and Orange."
Colonel Philippe Boccon Liaudet, RSMA Martinique, French department of Overseas.
"In the framework of the 2025 SMA (Adapted Military Service) assignment, we appreciated that Anne-Cécile deployed a great energy in a stressful environment. She led the SMA 2025 prospective study with seriousness and conviction.
In a very specific context, the study provides particularly relevant data for thought. And it helped broaden our views so that we put forward new paths of evolution. Same, the executive summary which combines pragmatism and ambitions is well structured. And the three geopolitical scenarios constitute a work of high quality. Consequently, it will enable the SMA to anticipate major territorial issues as well as issues related to youth in difficulty in overseas territories.
In addition, Anne-Cécile knows how to surround herself with the good people. Indeed, during her assignment, she managed to recruit a junior consultant who perfectly matched our military culture.
For the collaborative workshop, she trained a transversal group of experts which combined both expertise and attuned personalities. This task was carried out with great professionalism and a great strength of conviction."
Guillaume Jeu, then Head of foresight at the Apprentis d'Auteuil, now senior consultant, public sector at Eurogroup Consulting
"During a one-day workshop on the 2025 Adapted Military Service, Anne-Cecile enabled me to live an unusual "creative screenwriting" (scenario building) exercice.
As the head of foresight at the Auteuil Apprentices foundation (public utility body and partner of the Adapted M. S.), I was invited by Anne-Cécile. I enjoyed the suitability, the diversity and the synergy of the 12 participants. It has constituted one of the key success of this day.
Most of all, she offered a rigorous approach and a solid working basis (a study documentation was provided upstream of the day). Her approach stood out by the creativity, the audacity, the constructive and fertile tendency for "impertinence". Especially relevant, she is definitely inspired by collaborative and playful animation methods. And she puts the emphasis on the dynamics of collective intelligence.
In conclusion, creative foresight: two words that finally match! "
.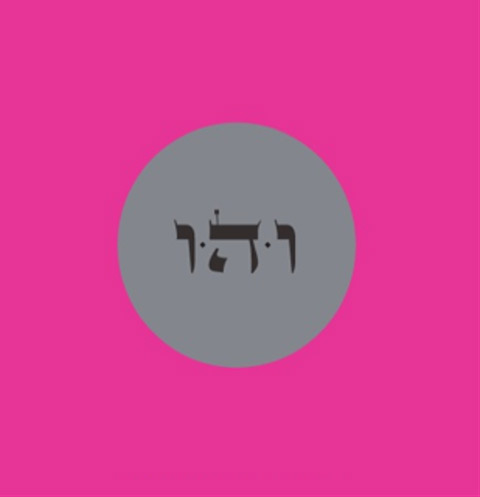 .
B. My publications :
.
– Rapport Horizons Stratégiques, Ministry of Defense
– Rapport SMA 2025, Ministry of overseas
– Article sur la tendance à  la déconnexion, Orange
.
.
C. Sectors :
.
– Public policy
– Digital issues
– Environmental issues: water, climate change, energy transition, agriculture
– Societal issues linked to reinsertion, vocational training, education
– Security issues: defense industry, disarmament, security privatization