Portrait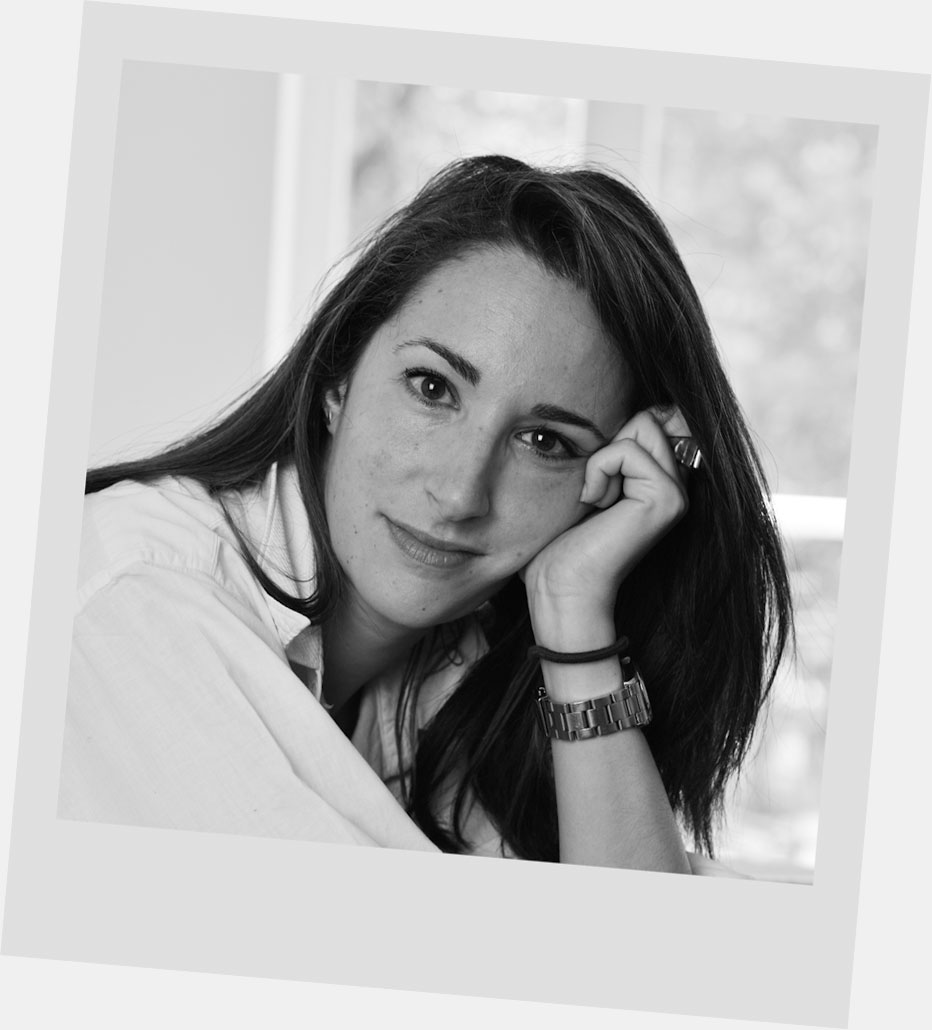 Anne-Cécile Violin
Founder of Tomorrow begins now !
My Biography
A graduate of Sciences Po Paris, I started my professional career in the Ministry of Defence. I worked as specialist on arms control questions, notably nuclear proliferation and non-profliferation, together with arms trafficking. The negociation of a new arms trade treaty soon acquainted me with many of the intricacies of the United Nations, where I saw at first hand certain aspects of global realpolitik and power diplomacy.
Building on this experience, I decided to concentrate on related issues, particularly "foresighting" -the skill of imagining and anticipating what might happen in the future. This new emphasis proved to be a revelation as much personally as intellectually. I changed positions, and began working in the field of defence foresighting, in addition to other topics such as the link between climate change and security, and rare earths. Soon I broadened my professional competencies, and tackled geopolitical and environmental issues (resource scarcity, energy transition, agricultural topics), social themes and power relationships.
After seven years in the Ministry of Defense, where I improved my writing skills and developed a greater intellectual rigor, I changed my professional course in 2011. The following year, I decided to begin a career as an independent consultant in strategic foresight. I have found this new profession as challenging as it is enriching. My growing clientele is varied, and their very diversity requires me to remain adaptable, providing fresh insights, solving new problems, and applying my hard-earned knowledge in many creative ways. (Download my CV).
Interview
Why do you practice foresighting ?
Well, I would say that foresight is first of all a human science. And in a Human Science, you can–and must– remain human ! I am immensely fascinated by people, their diversity personally and collectively. I am intrigued by the different ways that mankind has left his imprint on the earth, so to speak, and his diverse legacies. In this sense, there is the underlying question about the meaning of the destiny of man. Is there only one direction, does it make sense, or are we all actors in an existential theater of the absurd? The techniques of foresight are predicated on the premise that Fate does not determine human action and destiny. Man is a free agent, a co-creator of his future; he can build it. And personally, I believe deeply in that notion. That is why, too, I am so passionate about foresight: it opens up new possibilities for us all. I fully share William Shakespeare's conviction expressed in the words of Cassius in Shakespeare's play, Julius Caesar, " The fault, dear Brutus, is not in our stars, But in ourselves."
My role is to support my clients in this dynamic, highly personalized evolution, understanding their needs, offering an outside perspective and an informed approach to help them realize their goals. Clearly, I can not do this job without them: they are the heart of the process because they have mastered the subtleties of their field or structure. I work in constant interaction with my clients, engaging in a type of creative dialogue for the mutual resolution of issues. Foresight also entails a dynamic transformation: today's weaknesses can become tomorrows strengths. I am animated by the notion of the "possible," by a can-do mentality that looks for solutions to problems. I believe in this—this, in fact, is my job that happens to correspond well with my personality.
Is foresighting, then, a form of coaching? 
I consider my role as a consultant to be primarily a guide, or depending on terminology, yes, a kind of coach. But I have no miraculous cures, no universal panaceas for every problem. I don't come to a client with a pre-established plan that I impose dogmatically. Every problem is in a sense unique, whose resolution is the product of an on-going dialogue between the client and myself. It is a highly pragmatic approach towards problem solving, and very much a matter of shared insights and responsibilities with my clients. My method is essentially Socratic -my goal is to help my clients help themselves-, through questions and answers, and to guide and coach them towards dynamic solutions to their own problems. In this way, they create their own futures. Indeed, people often have the solutions to problems within themselves. But I accompany them on this journey of discovery, which can be long or short, tortuous or straightforward, depending on the complexity of the issues to be dealt with. Yes, guide, coach, trouble-shooter -these are all the different roles I play.
Is foresighting scientific?
This is a question of definition. My method is systematic, involving reflection, analysis, testing hypothesis, and some necessary experimentation; in this sense, foresighting can be considered scientific. But as I've said, there are no ironclad rules universally applicable to every problem.
Above all, foresighting offers a vision of the future, and illuminates paths that can be followed towards the solution of problems. My purpose is to recommend, to propose, to clarify possibilities.
Do you represent a particular brand or school of foresighting?
No, not at all. While I have been influenced by the French school of foresight, notably that of Gaston Berger, I do not adhere rigidly to any particular school of thought. I feel that it is necessary to remain eclectic in methodology and reflection, adapting means to ends, treating each working situation, much like each person, as unique. I firmly believe that flexibility is the key to competency in this domain, as in so many others. And in my work, I try to see a problem as a whole, and from every angle as much as possible. This enables me to develop different 'scenarios' to show clients how they might examine more incisively a specific problem. Such an approach is best achieved, in my opinion, by adopting a broad perspective on given issues.
Is this possible? 
Yes, I think so in most instances. I am committed by temperament and training to problem solving, for which I mobilize multiple skills in this mutually creative process with my clients.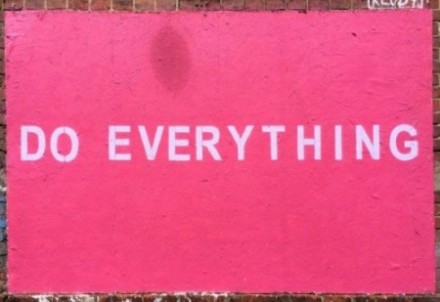 Is it possible to analyze seriously and serious topics without taking oneself too seriously? 
Yes, I take my work very seriously. At the same time, I try to avoid falling into dogmatic posturing or guru-like attitudes, a trap that would ultimately prove counterproductive for the client as well as for myself. A creative adaptability that unites needs to solutions to people is my overriding ambition and purpose. Sometimes my job does involve making a client feel comfortable with unfamiliar ideas and concepts that might appear at first glance as alien, and therefore threatening. This is all part of the creative process I have discussed. My aim is to make the unfamiliar more familiar, to overcome barriers and discomfort zones by reassuring, rational interaction with my clients.
This sounds as if it could be challenging for a client to assimilate?
This can be true as with anything new and innovating. In addition, this work often demands that clients rethink ideas, a process that can revive emotions and compel reformulation in a journey of discovery, personal as well as collective. Obviously, this can require some adjustment, professional, even psychological to adapt to the unknown, and the unexpected.
.
"A dream is your creative vision for your life in the future. You must break out of your current comfort zone and become comfortable with the unfamiliar and the unknown." Denis Waitley
.
We are now afflicted with a global economic crisis. Do you think that scenarios can help solve the problems of institutions and businesses of all sizes ?
This is a complex question, precisely because of the complexity of our global crisis, a crisis that is not only economic but political, religious, environmental, and social as well. We must think creatively not only in the short-but in the long-term to tackle these multiple and multi-faceted problems. We must learn to think and act in new ways, those better suited to dealing with the magnitude of the problems we face, all of us collectively. I have been much impressed by the writing of John Rifkin in his insistence that in today's world with seemingly unlimited technology and tragically limited natural resources, man in general must rethink his position on the planet.
Scenario planning or foresight are powerful tools to equip us for coping with so many problems. The criterion I use is often afforded by demography; demographers study long-term cycles in periods of twenty or thirty years. And in a multi-disciplinary domain like forecasting, I use a wide array of methods drawn from different fields—economics, geography, sociology, environmental sciences, and even a little history -for my work; these disciplines are the foundation of my trade. By imagining long-term solutions, by thinking ahead, we can often solve our more immediate problems; in this way, the future, paradoxically, can illuminate the present.
Would you like to add a last word on scenarios ?
I love constructing scenarios, this is my favorite exercise. It is about creative imagination and strategy. That is why I named my company, "What if?" before Tomorrow begins now! Indeed, this very phrase is frequently used in the English-speaking world, among specialists professionally committed to creating forecasting scenarios. For instance, what if we thought this way, or that; what if we imagined such or such a scenario? These words speak to the essence of what I want to accomplish. In a sense, it is like different ways of finishing a painting, or different twists in a novelist's plot. And it is collaborative. No man is an island; our wealth comes from each other, from sharing, discussing, examining, solving. That is why I can call upon the expertise of other specialists if necessary to add another point of view, another vision. There are no problems, only solutions, as they say.
I think that my company is encapsulated in French and English by its name: "What if. " It really represents what I'm trying to accomplish in my bilingual conception: "Oui" in French means " yes" as if to say, "yes we can" and at the same time, the pronunciation is identical to the English "We" In other words, I wish to convey that my company is about the possible, still unrealized, as part of a cooperative effort, hence " we" create together. I firmly believe that not only is there strength in numbers, in the enriching perspectives that different minds can bring to a project, but that this approach is indispensable -we can succeed together.
.
"The future belongs to those who prepare for it today". Malcolm X
.
.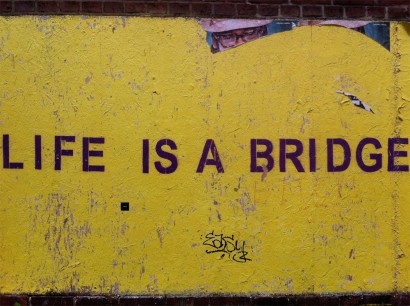 CV
.
Download Anne-Cécile Violin's CV